Top Questions for Leaders in 2022
Join our upcoming workshop on February 23, 2022, on the most important questions to ask leaders.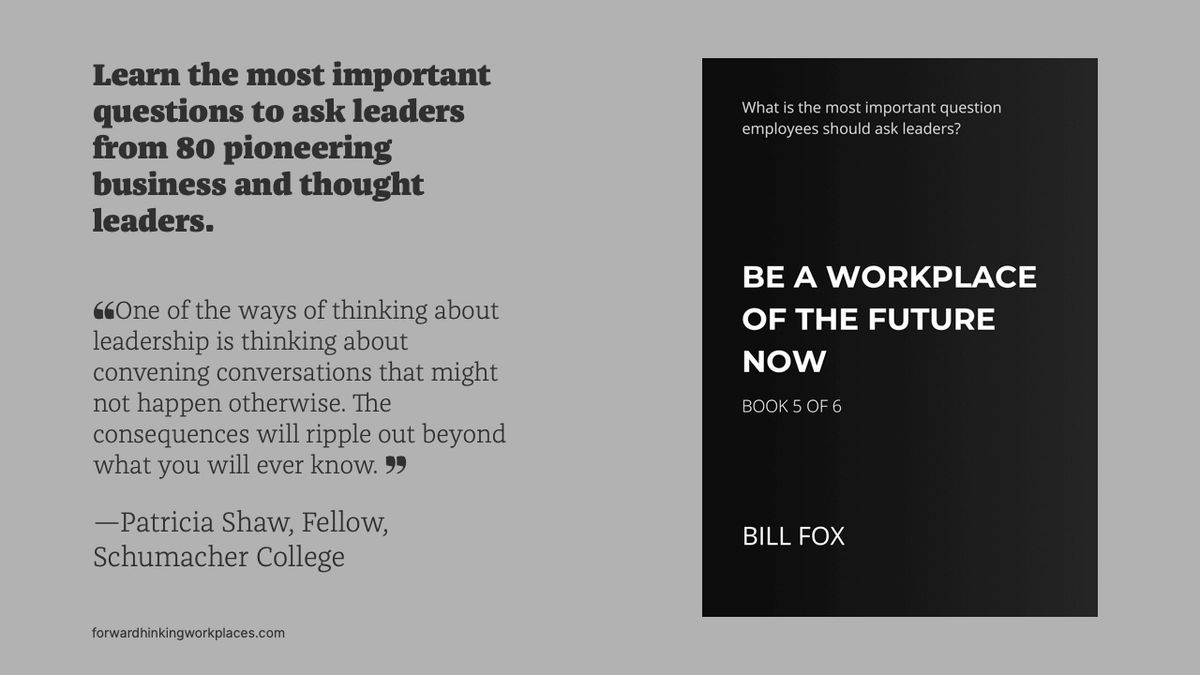 Sometimes, as employees or even as consultants or coaches, we see things that the leaders in an organization don't seem to know or see.
There's a need in almost every organization for leaders and followers to have better and more meaningful conversations. So what can we do to help this situation?
Asking a great question is a good place to start. It can spark a new conversation that otherwise wouldn't happen and bring added value to the organization and your career.
But here's the thing.
Where can you find a great source of questions to inspire and motivate you to start new conversations with leaders?
Luckily, one of the six core questions I ask pioneering business and thought leaders at Forward Thinking Workplaces is, "What is the most important question employees should ask leaders?"
I'm currently making the final updates and edits to the latest edition of Questions for Leaders. For 2022, I'm introducing a new and easier to read format, improved editing, as well as questions from all the new interviews over the past year.
At our upcoming workshop on February 23, 2022, we'll engage with each other to explore some of the most intriguing questions and create new questions along the way.
Everyone who registers for the workshop will receive a free copy of the book as part of your monthly or annual membership at Forward Thinking Workplaces.
I hope to see you there!
— Bill Fox
P. S. You can register for the workshop right here: Top Questions for Leaders in 2022