Reframing Leadership: The Questions You're Not Asking But Should Be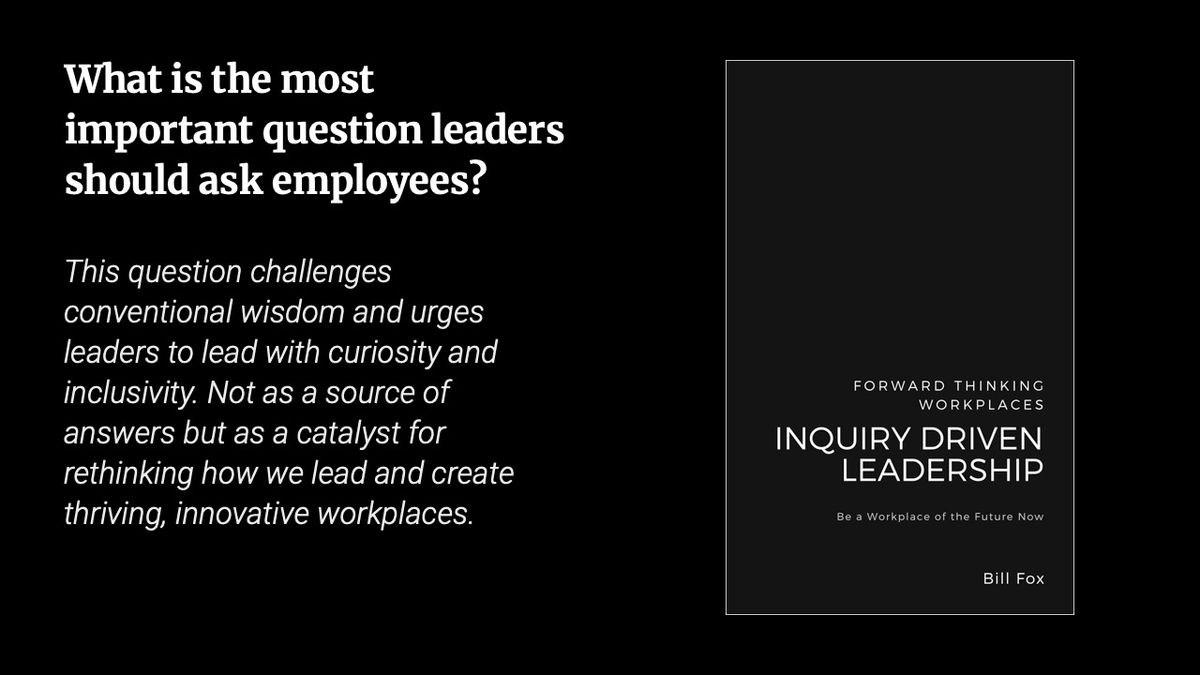 What is the most important question leaders should ask employees?
In a fast-paced, ever-changing world, the need for bidirectional feedback between leadership and employees poses a pivotal question: "What is the most important question leaders should ask employees?"
This question challenges conventional wisdom and urges leaders to lead with curiosity and inclusivity. Not as a source of answers but as a catalyst for rethinking how we lead and create thriving, innovative workplaces.
We will explore this question and the book Inquiry Driven Leadership in greater depth today, Wednesday, September 20, 2023, at 11 AM Eastern Time. If you are a member, contact me to request a link for the meeting. Non-members can register at the Livestorm site.
About the Workplace Workshops
The LeaderONE Workplace Workshops will help you develop your capacity to uncover new insights and wisdom needed to be a Forward Thinking Leader and Workplace of the Future — Today.
This workshop is designed to provoke critical thinking, inspire practical actions, and shift your perspectives on workplace dynamics.
Drawn from hundreds of interviews conducted with business and thought leaders worldwide, this workshop aims to catapult your understanding of creating human-centered workplaces and engaging employees effectively.
The LeaderONE Workplace workshop is not just about imparting knowledge; it's an invitation to embark on a shared journey of discovery.
We aim to create an environment where participants can explore a variety of perspectives, identify patterns, and apply these insights to their own unique situations. Each topic encourages dialogue, stimulating a proactive, intuitive, and open-minded approach to workplace challenges.
We host this meeting every month for our members at Forward Thinking Workplaces. Go to our Membership page to learn more and sign up. Or, if you prefer not to become a member at this time, signup and we will invoice you $49 to attend a standalone event.
If you are interested in a workshop for your team or organization, please contact me to start a conversation.
To your forward thinking life & great success!
— Bill
Bill Fox, Founder @ LeaderONE, SpaceB, and Forward Thinking Workplaces