13 Forward Thinking Insights on the Power of Multiple Perspectives
Hillel Glazer, CEO at Entinex, demonstrates the incredible power and problem-solving ability available when we bring the awareness of many perspectives.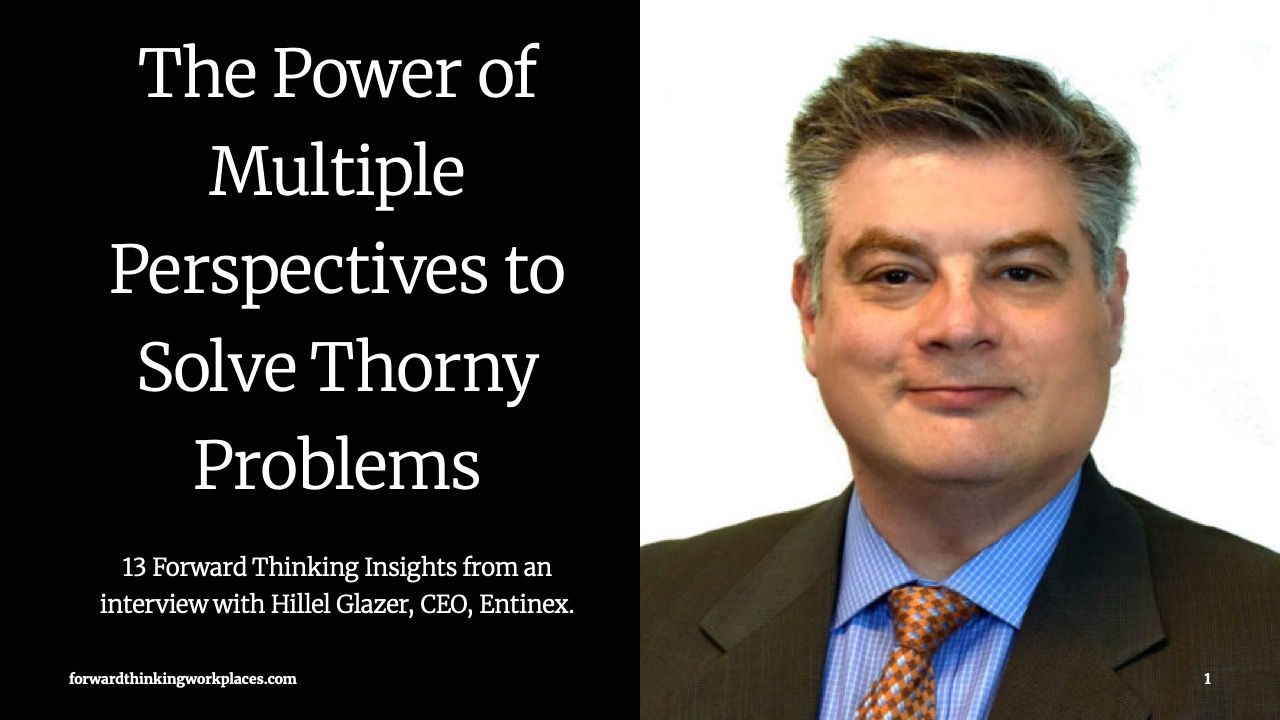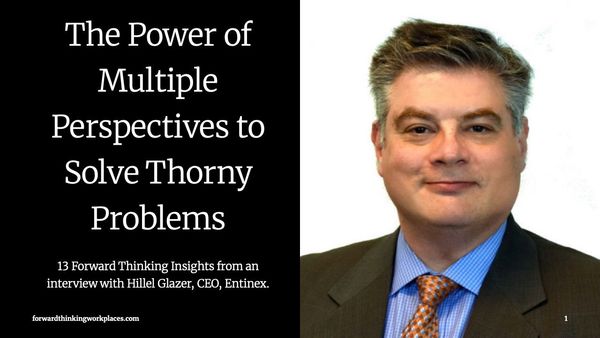 Hillel Glazer is the CEO of Entinex. He is also the author of High Performance Operations.
In the fall of 2021, I had the opportunity to interview Hillel for Forward Thinking Workplaces. I know from personal experience that he has an uncanny ability to see what's not working in places that you never even considered not working!
Enormous new insights and solutions are available to us when we can bring the benefit of many perspectives to any particular problem or challenge. It's the whole big idea behind Forward Thinking Workplaces.

That's why I love this interview with Hillel Glazer and the work that he does. Early in his career, he was immersed in work that exposed him to a wide range of challenges and environments. When I had the opportunity to work alongside Hillel, he would demonstrate daily his uncanny ability to see huge opportunities for improvement that everyone else was overlooking.
"My book, High Performance Operations, is not about change management per se, but how to see what's not working in places that were likely never considered not working before."  — Hillel Glazer
In this presentation, we highlight the 13 most intriguing insights from the interview.

I know you will learn and gain from what Hillel has to share.

Care to let me know what you find most intriguing? I invite you to email me at bill@billfox.co.

— Bill Fox

Founder, Forward Thinking Workplaces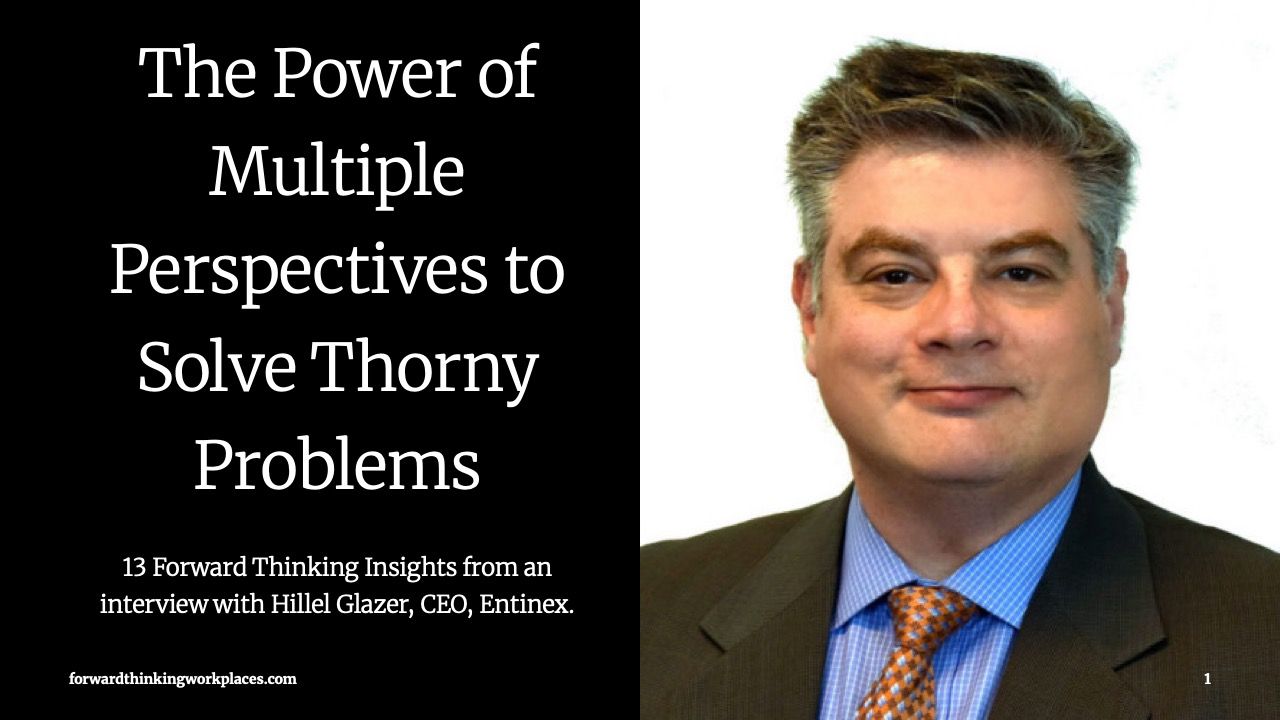 ---