Insight
13 Forward Thinking Insights on the Spirit of Self-Reliance
Join at our next monthly webinar on Wednesday, July 27, 2022.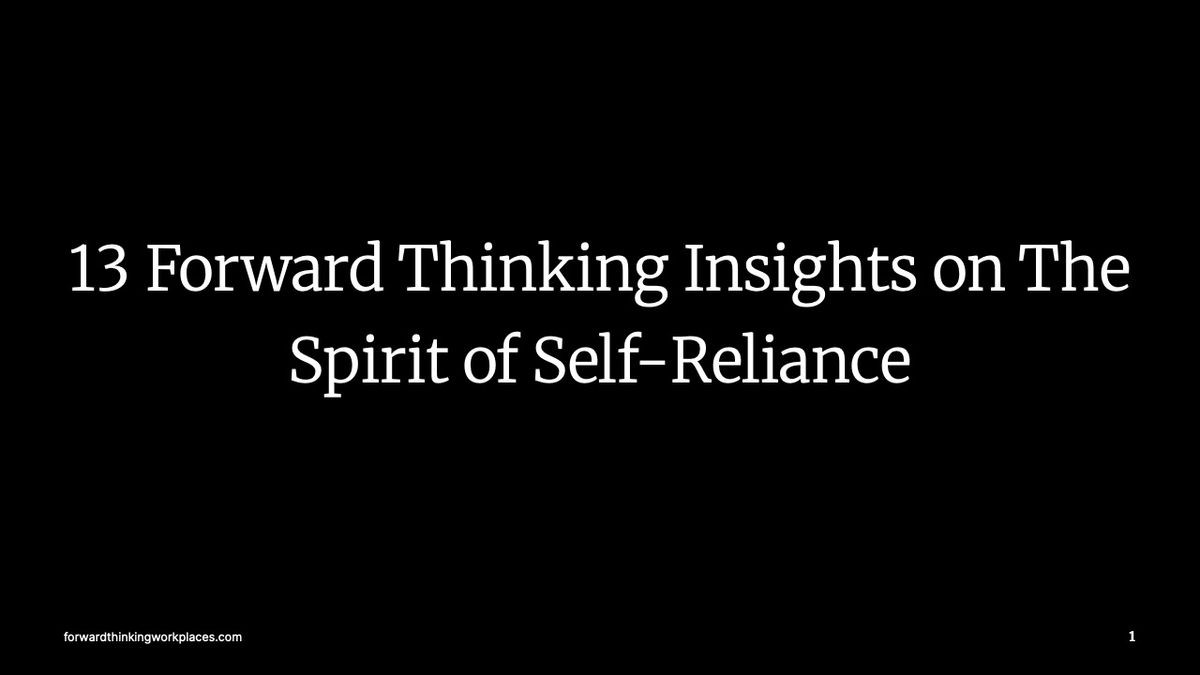 Webinar Event
For our monthly webinars for the second half of 2022, we will explore exciting new insights and perspectives from pioneering global leaders that will prepare you for greater success in 2022 and beyond.
This webinar occurs on the 4th Wednesday of every month at 8 AM PT / 11 AM ET / 5 PM CET. The time for your location will be shown on the registration form.
For the July 2022 event, the topic is 13 Forward Thinking Insights on The Spirit of Self Reliance and our interview with the late Norman Bodek, Founder of Productivity Press and PCS Press.
Learn more about Norman and get a preview at our recently featured interview at Discover the Spirit of Self-Reliance.
If you can't make the event, feel free to register to get the recording. I hope to see you there!
— Bill Fox, Founder, Forward Thinking Workplaces
---
P. S. If you missed the webinar and would like to see our presentation, please click the link in the caption below to view the online version.