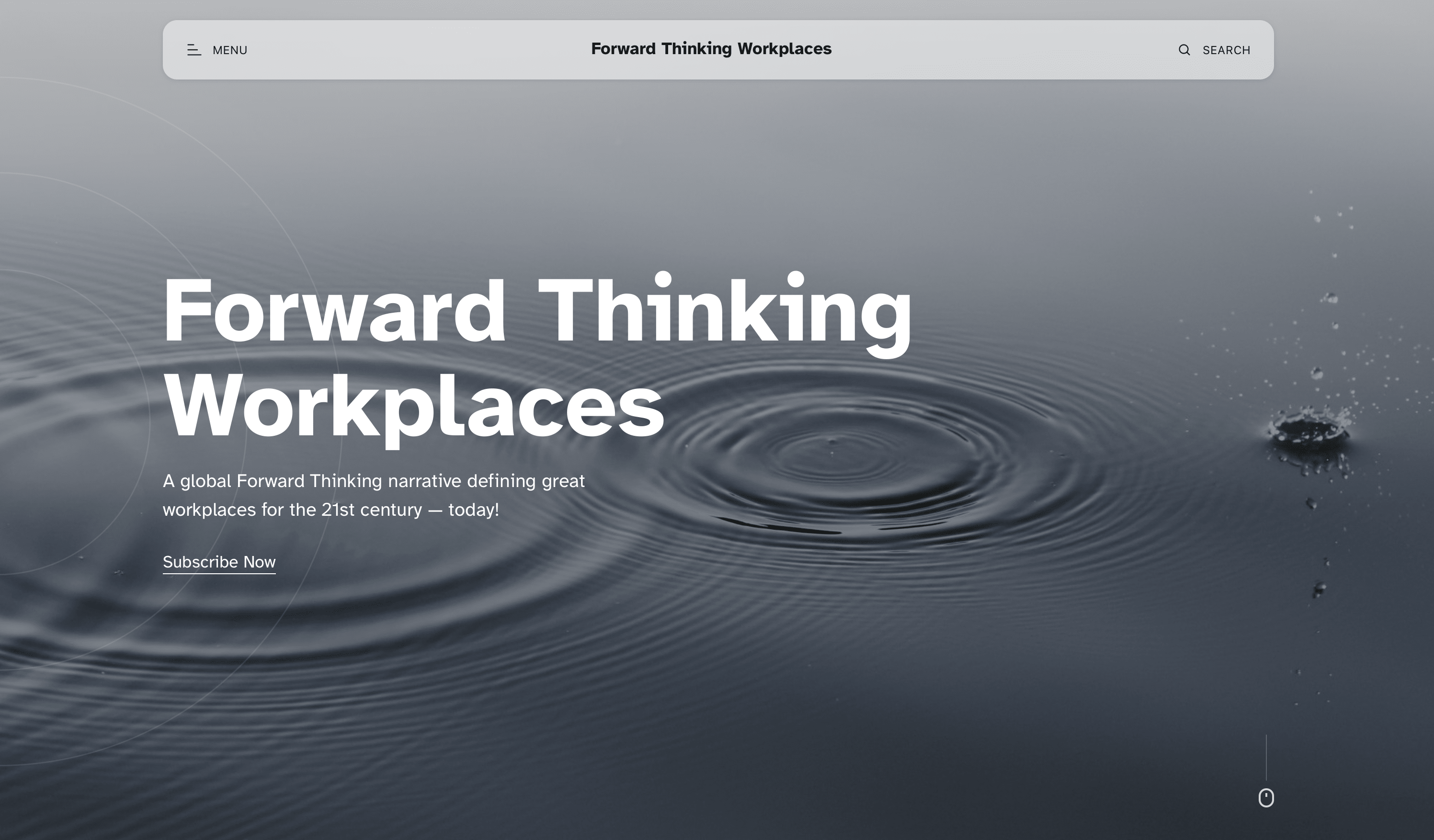 How to Gain Powerful New Perspectives that Drive Greater Success
Learn exciting new insights and perspectives from pioneering global leaders that will prepare you for greater success in 2022 and beyond.
How to Gain Powerful New Perspectives that Drive Greater Success
When I first started interviewing leaders in 2010, I really didn't appreciate the enormous value multiple perspectives on a key question (or set of questions) might bring to any particular challenge or situation.
I think it's accurate to say that I was really just seeking to just do something different that might provide new solutions that bring lasting change and make a difference for everyone.
Now here we are almost 12 years and 130+ interviews later and a forward-thinking narrative has emerged. The idea of a narrative was far from my mind, but this work has led me forward step-by-step and that is what we now have.
What is the value of a narrative?
It was David Marquet, author of bestselling Turn the Ship Around, who first brought to my attention the value of having multiple perspectives when he posted this review on Amazon for my book, 5 Minutes to Process Improvement Success:
As I've gotten older (and wiser) I've learned that most topics have multiple valid perspectives. A diversity of opinion allows me to see sides of an issue I'd missed, allow my organization to be more resilient when one approach isn't working, and allow a more nuanced implementation of initiatives.
In Narrative Generation by Ann Badillo, et al., we learn that we get value from narratives because they "inform and define one's perspective."
And in my own experience over the past 12 years, I've learned that a narrative:
Pulls people to act, innovate, and learn together and are a powerful way to lead yourself or your organization forward
Can begin where you are with a simple intention and question
Create a generative holding space for new possibilities
Help us have conversations that otherwise wouldn't happen
Foster authenticity and catalyze new leadership
Provide a framework that helps us focus our attention, make sense, and build understanding
If you'd like to learn more about the power of a forward-thinking narrative, be sure to sign up for the next monthly webinar on the Forward Thinking Workplace.‌                                                                                                                                                                                                                                                                                                                                                                                                                                                                                                                                                                                                                                                                                                                                                                                                                                                                                
An Opportunity to Be Part of the Forward Thinking Workplaces Narrative
In January of 2022, a new monthly workshop begins that will help you benefit from the incredible insights, advice, and wisdom that have emerged from the Forward Thinking Workplaces narrative.
The workshop occurs on the 4th Wednesday of every month beginning on January 26, 2022.
The current schedule for the first half of 2022:
January 26 - What Are the Most Important Questions to Ask Ourselves?
February 23 - What Are the Most Important Questions to Ask Leaders?
March 23 - What Are the Most Important Questions to Ask Employees?
April 27 - What Do People Really Lack and Long For at Work?
May 25 - How Do We Get Full Attention and Best Performance?
June 22 - How Do We Create Workplaces Where Every Voice Matters, Everyone Thrives and Finds Meaning, and Change and Innovation Happen Naturally?
Each attendee will also receive an updated copy of The Be a Workplace of the Future Now Series books with the latest insights for the workshop topic that's featured that month.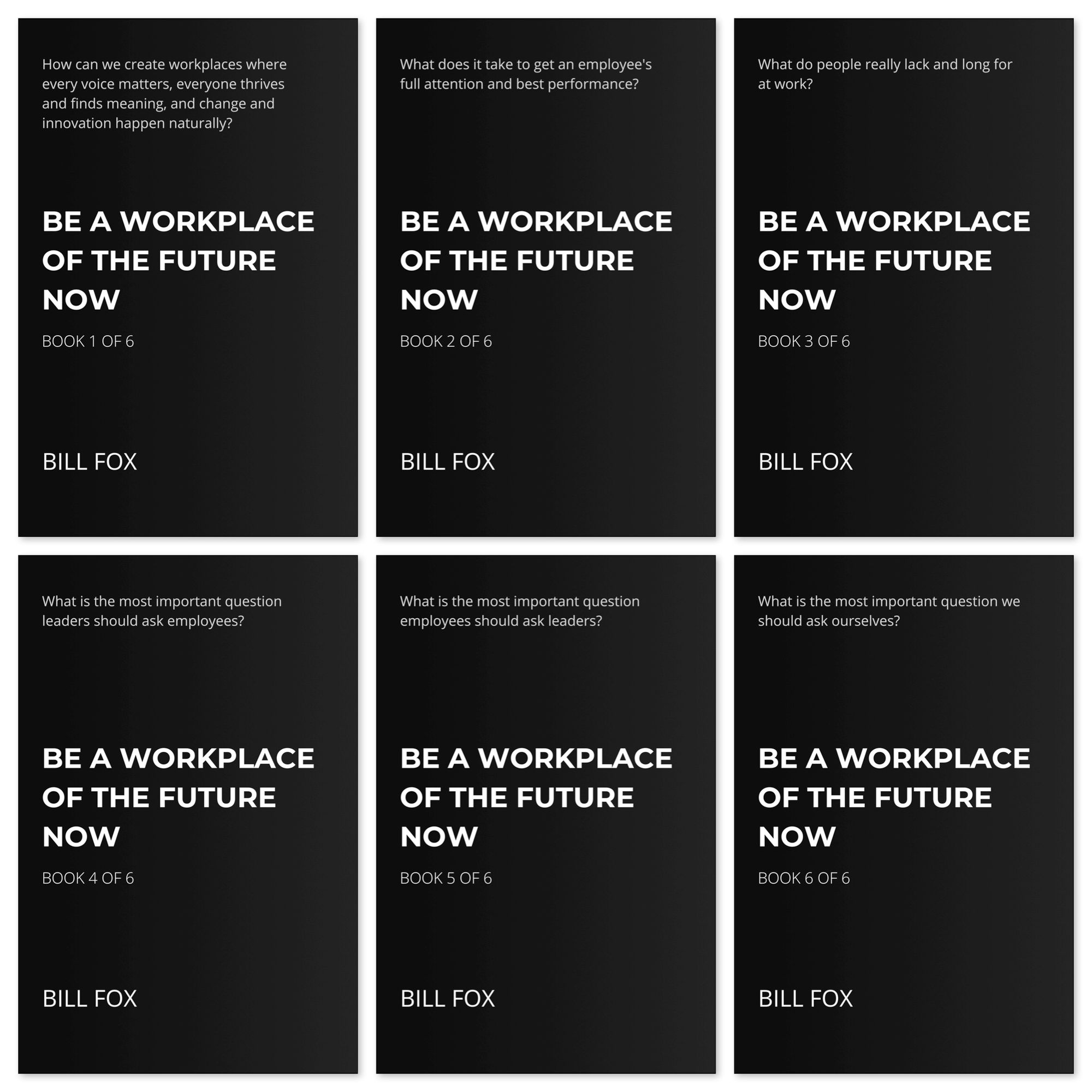 Sign Up Today
The workshop series is available through the monthly or annual premium membership at Forward Thinking Workplaces.
In summary, a premium subscription provides the following benefits:
Full access to content for subscribers
Full access to premium insight content
Free attendance at a monthly workshop
Free copies of the latest Be a Workplace of the Future Now Series (six books)
Regular updates with new content to your inbox
I invite you to be part of the Forward Thinking Narrative that's defining the great leaders and workplaces of the 21st Century! (Note: if you already have a premium subscription, there is no need to sign up again.)
You can reach me at bill@billfox.co if you have any questions or need more information.
To your forward-thinking life & great success!
— Bill
Bill Fox, Founder at Forward Thinking Workplaces
---
The Future of the Workplace from Bill Fox is currently helping me a lot. He interviewed 31 pioneering leaders, not only about the future of the workplace also about the core of leadership, which is so much needed today. Some of the interview partners inspire me very much, also here on LinkedIn. The questions he asked the leaders are my core messages today. I highly recommend it.
— Anna Tollmien, New Ideas for a Sustainable Future
Comments
Get our periodic newsletter to discover new pathways, make better decisions, and be a leader of the future — today!