Be a Leader and Workplace of Tomorrow — Today
31 intriguing insights from pioneering business and thought leaders featured in The Future of the Workplace.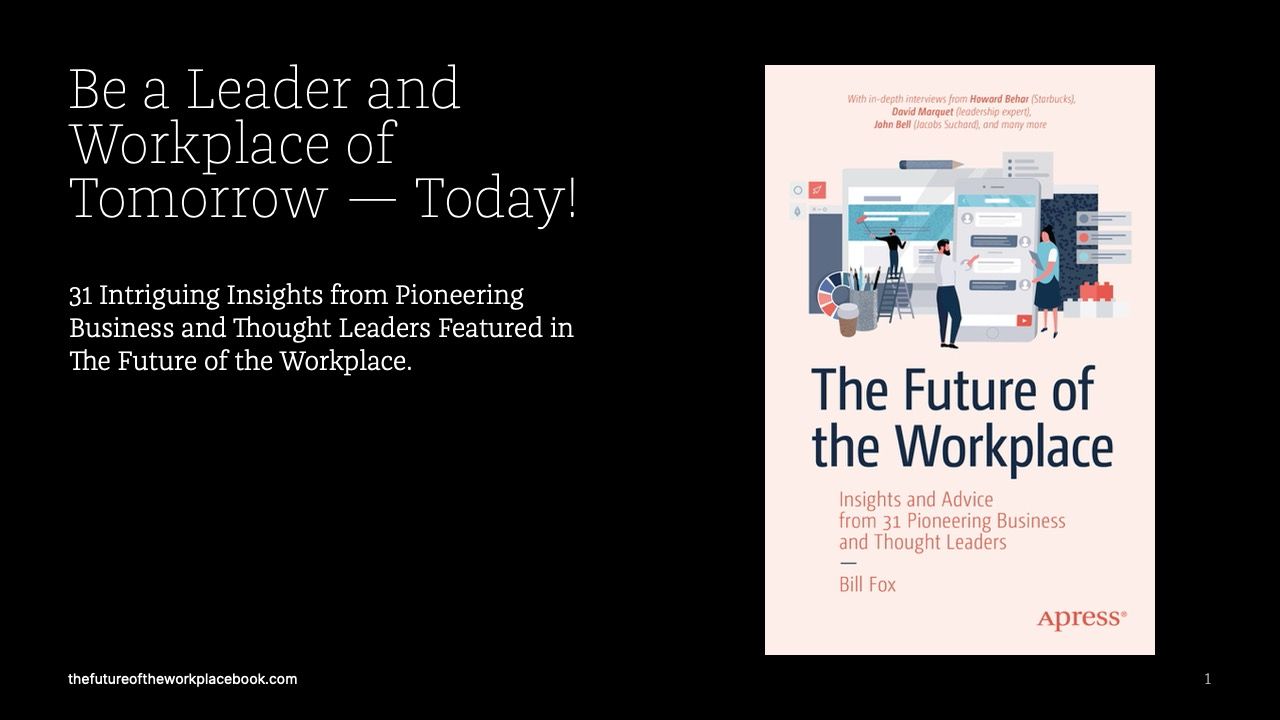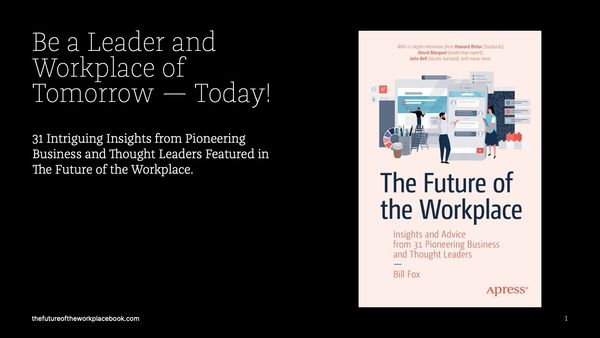 ---
About The Future of the Workplace
Hi and welcome. I'm Bill Fox. founder and editor at Forward Thinking Workplaces.

Forward Thinking Workplaces hosts an ongoing conversation with global leaders that's uncovering exciting new perspectives to help you succeed and be a forward-thinking leader and workplace in the 21st century.

In this presentation are 31 of the most intriguing ideas from the leaders featured in the book.

I hope what you discover here will inspire you to learn more and get a copy of The Future of the Workplace.

I invite you to let me know what you found most intriguing in this presentation. You can email bill@billfox.co or leave a comment in the comments below. Sign up to become a member for free.

Scroll below to view the presentation or to download the PDF.

To your forward-thinking life & great success!

— Bill

Bill Fox, Founder, Forward Thinking Workplaces

P. S. The ideas we've captured in this presentation are the tip of the iceberg. We've captured many more equally important insights from each leader as well as all the other leaders we couldn't include in the book. Learn more at Be a Workplace of the Future NOW.
---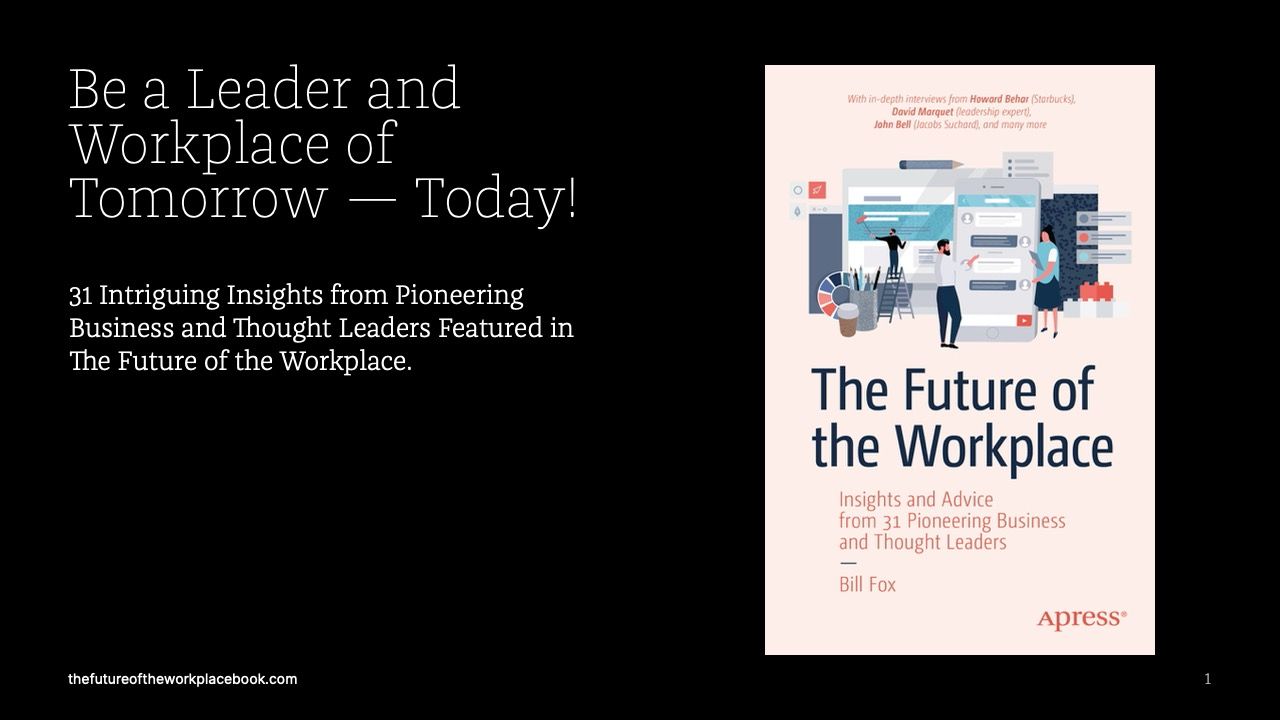 ---