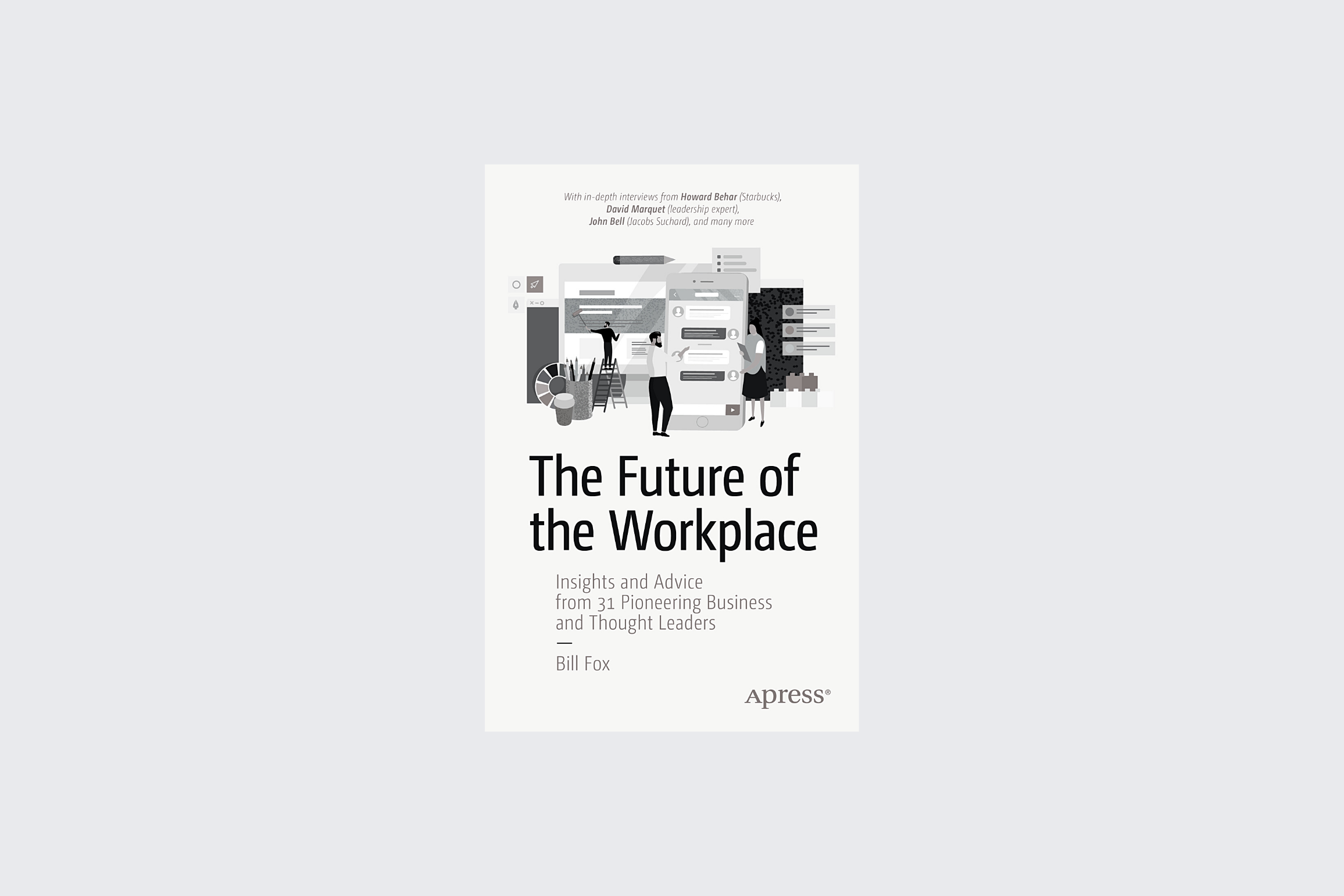 The Future of the Workplace: Introduction
The future is already here, and it's unexpectedly and suddenly different than we'd planned or imagined—even just yesterday.
Today, we're living in a state of constant whitewater, besieged by an avalanche of ever-increasing information, with interruptions coming at us from every corner.
New times and new challenges call for innovative forward thinking. Yet most organizations are still mired in the Industrial Age. In that bygone era, methods like best practices, working harder, and even working smarter may have served us well, but now they keep us stuck living in the past.
To step into a better future, we need to shift into more modern ways of being and working. These new ways allow us to sense changes early and to adapt swiftly and intuitively.
To do this, we must interact with each other differently: with an open mind, listening to every voice, ready to discover whatever is there for us to see. And we must give ourselves the freedom to act upon what we discover.
The Future of the Workplace will help you bridge the gap between the Industrial Age and the Forward-Thinking Age, with new insights and strategies you won't find elsewhere.
The book contains Forward-Thinking Age conversations with 31 pioneering leaders of tomorrow—today. These top business and thought leaders come from many different countries and industries. They span the business, psychological, and spiritual domains.
Yet they all have one thing in common: Their work demonstrates a deep understanding of how to navigate the shifts that are occurring today.
Together, these interviews illuminate how—together—we can uncover new and better solutions to our most vexing challenges.
The advice, experience, and tools shared by these experts can help us create a future in which every voice matters, everyone thrives and finds meaning, and change and innovation happen naturally.
As one reader who chose to remain anonymous said:
This conversation invites and allows whole beings to show up. Like whole food, whole beings are more nutritious to the system they exist within.
In addition to questions specific to each leader, there are six core questions that I ask in each interview:
Question 1: How can we create workplaces where every voice matters, everyone thrives and finds meaning, and change and innovation happen naturally?
This question helps get at the essence of what's missing in most workplaces, and it opens up a space for people to freely describe how to create an ideal workplace. As Joseph Jaworski said: "We do not describe the world we see, but we see the world we describe."
Change and innovation may be top of mind for most organizations today, but they still struggle to implement it. The 31 answers to this question reveal how organizational change and innovation can occur naturally if we start with the inner change of the human participants.
(Author's note: I shared more insight on how I came up with this question in this recent blog post at The Crowd Is Always Wrong.)
Question 2: How do we get an employee's full attention and best performance?
This question deals directly with one of the top priorities for today's bottom-line focused executives, and you'll find that the responses are practical and actionable.
Question 3: What do people really lack and long for at work?
Even in the best of companies I worked for, there was always something that would dampen my enthusiasm and my engagement. Often, it was office politics. Sometimes it was a bully. Many times, it wasn't safe to share my true thoughts or what was really going on. Then there was the meaningless work, even in organizations with a grand purpose. And this was just the tip of the iceberg.
So I asked, "What do people really lack and long for at work?" Few people talk about this, and even fewer try to address it. But we can't move forward if we don't.
You'll find that the answers to this question provide more than just increased awareness: They provide the means to do something about it.
Questions 4 and 5: What is the most important question leaders should ask employees? and What is the most important question employees should ask leaders?
Every organization I've ever worked with has had an "us" vs. "them" dynamic to one degree or another, at one or more levels. My intention with these two questions is to bridge the gap between levels and help people see one another's perspectives.
The answers to this question will help you see that, too often, we are still asking the same old questions—or not asking questions at all.
You'll also discover just how important it is to create a space for questions to be asked, as well as for us to listen to each other.
Question 6: What is the most important question we should ask ourselves?
This question has been one of the most popular among readers of the interviews, and with good reason. I can't think of anything that's had a greater impact on my life than asking myself new questions. These 31 experts will introduce you to powerful questions that you've likely never heard or asked yourself before.
As Kurt Wright says in Breaking the Rules, "The energy around an unanswered question may very well be the most powerful motivating force in the universe."
Final Note
The interviews in this book were thoughtfully selected from a collection of more than 70 interviews that make up an ongoing conversation called Exploring Forward-Thinking Workplaces 2.0. In truth, all 70 of the interviews belong in this book, but we had to limit our choices due to the economic constraints of publishing and the attention spans of most readers.
I hope you will feel moved to share what you found most intriguing about this book. You can reach me by email at bill@billfox.co.
To your great work life and success!
Bill Fox
BUY THE BOOK ON AMAZON
About the Author
Bill Fox helps CEOs and leadership teams achieve their most important strategic objectives by introducing a forward thinking approach. This approach helps people discover how to advance beyond best practices, working harder or even smarter in the post-Industrial Era.
In his interview series, Exploring Forward-Thinking Workplaces, he leads a new type of conversation for the 21st Century with global business and thought leaders uncovering exciting new solutions to our most vexing workplace challenges. Contact Bill at bill@billfox.co.
---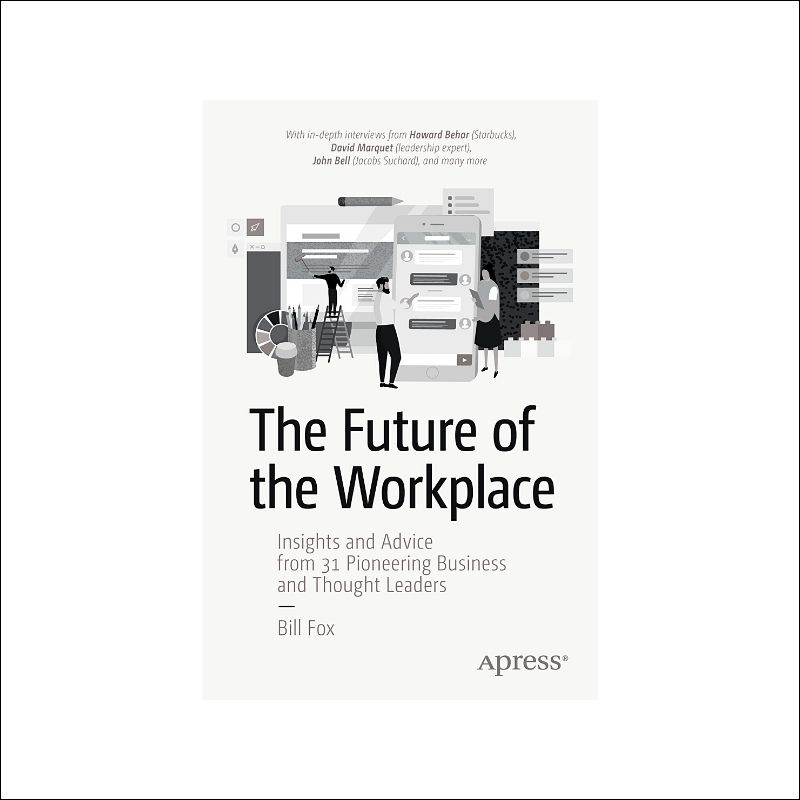 ---
Chapter Listing and Selected Previews
Chapter 1: Howard Behar, Former President, Starbucks
Chapter 2: Gwen Kinsey, Transformation Leader
Chapter 3: John Bell, Former CEO, Jacobs Suchard
Chapter 4: Norman Bodek, Owner, PCS Press
Chapter 5: Lance Secretan, CEO, The Secretan Center
Chapter 6: Sarah Rozenthuler, Founder, Bridgework Consulting, Ltd.
Chapter 7: Jeff Dalton, CEO, Broadsword Solutions Corporation
Chapter 8: Alan Seale, Entrepreneur, Author
Chapter 9: Jim Haudan, Chairman and Cofounder, Root, Inc.
Chapter 10: Perry Marshall, Entrepreneur and Consultant
Chapter 11: Michael Neill, Transformative Coach, Author
Chapter 12: Sesil Pir, Organizational Psychologist, HR Expert
Chapter 13: David Marquet, Author, Leadership Expert
Chapter 14: John Toussaint, Lean Healthcare Leader
Chapter 15: Hrund Gunnsteinsdottir, Managing Director and Film Director
Chapter 16: Robert Fuchs, Culture Architect
Chapter 17: Sandra Krot, Human Dimension Consultant, Insight Principles
Chapter 18: Andrew Bennett, Leadership Coach and Professional Magician
Chapter 19: Dicken Bettinger, Founder, Three Principles Mentoring
Chapter 20: Dianne Collins, Author, Do You Quantum Think?
Chapter 21: Brian Gardner, Minimalist Designer, Entrepreneur
Chapter 22: Tom Thomison, Partner, encode.org
Chapter 23: Bob Schatz, Agille and Transformation Leader
Chapter 24: Steph Holloway, Body Language and Communication Expert
Chapter 25: Nick Hughes, Founder, Founders Live
Chapter 26: Aviv Shahar, Founder, Aviv Consulting
Chapter 27: Jon Mertz, CEO, Activate World
Chapter 28: Andy Yen, CEO, Proton Technologies
Chapter 29: Sue Elliot and John Ryskowski, Personal and Organizational Leaders
Chapter 30: Marcel Schwantes, Human-Centered Leadership
---
Comments
Get our periodic newsletter to discover new pathways, make better decisions, and be a leader of the future — today!